About Course
About Instructor
Course Content
client Reviews
Faq's
CLINICAL REASEARCH
Clinical Research
Clinical research is a branch of healthcare science that determines the safety and effectiveness (efficacy) of medications, devices, diagnostic products and treatment regimens intended for human use. These may be used for prevention, treatment, diagnosis or for relieving symptoms of a disease. Clinical research is different from clinical practice. In clinical practice established treatments are used, while in clinical research evidence is collected to establish a treatment.
DIFFERENT TYPES OF CLINICAL TRIALS
1) CLINICAL TRIAL:
Carefully and ethically-designed experiment, in which participating subjects are assigned to the different modes of intervention simultaneously (in the same period of time), at random and are also supervised in a simultaneous way.
Random distribution is the best method for determining that the groups formed are comparable in all the prognostic characteristics except in the intervention they receive.
The clinical trial is the most rigorous epidemiological method for testing hypotheses.
By extension, sometimes any clinical development procedure of a drug is called a clinical trial.
The Law on Medicines and Royal Decree 561/1993 define the clinical trial as: "Any experimental assessment of a substance or medicine, through its administration or application to humans, focusing on one of the following purposes:
To find out its pharmacodynamic effects or collect data referring to its absorption, distribution, metabolism and excretion in the human organism;
To establish its efficiency for a specific therapeutic, prophylactic or diagnostic indication;
To find out the profile of its adverse reactions and establish its safety.
Any study in which the subjects are assigned to one therapeutic intervention group or another at random, or which directly or indirectly conditions the habitual medical prescription process shall always be considered an experimental assessment.
Any study in which an unauthorized substance is used as a pharmaceutical speciality or a pharmaceutical speciality is used in conditions of use which are different from the authorized ones shall always be considered an experimental assessment".
2) OPEN CLINICAL TRIAL:
Confusing term, used to indicate that a clinical trial does not have any specific methodological characteristic.
An open clinical trial is a clinical trial without a control group, as opposed to a controlled clinical trial.
It can also be a non-blinded clinical trial, as opposed to a single-blind or double-blind clinical trial.
3) SINGLE-BLIND CLINICAL TRIAL:
Trial in which the subject, but not the observer, does not know which of the possible treatments he is receiving.
4) DOUBLE-BLIND CLINICAL TRIAL:
Trial in which neither the subject nor the observer know which treatment is being administered.
5) TRIPLE-BLIND CLINICAL TRIAL:
Clinical trial in which the participating subject, the observer-researcher and the researcher who analyzes the data do not know which treatment is being received.
This is done when the clinical variables examined are soft, that is, they can be interpreted in different ways.
6) CROSSOVER CLINICAL TRIAL:
Clinical trial in which each individual consecutively receives each of the treatments under study.
7) N-of-1 CLINICAL TRIAL:
Trial in which the total population is a single patient and in which the order of administration of the treatments compared is determined in a random way.
8) EXPLANATORY CLINICAL TRIAL:
Said of the trial whose aim is fundamentally to acquire scientific knowledge and biological explanations about efficacy.
It is usually done in the earliest phases of the development of a drug, with restricted inclusion criteria, in order to obtain a homogenous sample of participants, representative only of specific sub-groups of population, of a limited size.
The main parameters measured are mainly biological ones (for example, deobstruction of coronary arteries in patients who have suffered a myocardial infarction).
It is usually done in conditions which are different from those of habitual practice and includes the analysis of patients who complete the trial, as opposed to an intention-to-treat analysis.
In explanatory clinical trials it is usually easier to avoid Type-I and Type-II errors, but their power of inference is lower than in pragmatic trials.
9) UNICENTER CLINICAL TRIAL:
A trial carried out by a single researcher or research team in one hospital or another type of centre.
10) MULTICENTER CLINICAL TRIAL:
According to Royal Decree 561/1993, "A trial carried out in two or more centres with the same protocol and a coordinator who is responsible for processing all the data and for analysing the results".
11) PARALLEL CLINICAL TRIAL:
Clinical trial in which each group of patients receives a single treatment simultaneously.
12) SEQUENTIAL CLINICAL TRIAL:
Clinical trial in which the observations are assessed as they are produced and the total number of participants is not predetermined, but depends on the accumulated results.
The subjects of the experimental group and the control group are arranged in pairs (one who receives the experimental treatment and the other who receives the reference treatment), are examined and added to the results obtained up to that time.
13) COMMUNITY TRIAL:
Clinical trial in which the elements allocated randomly are communities or populations, instead of individuals.
This is usually carried out when an assessment of the impact of a community intervention is required, for example, fluorination of water (in which populations are randomized) or when it is important to prevent contamination, from one group to another (for example, the periodic administration of Vitamin A supplements to malnourished children, in developing countries).
14) CLASSIFICATION OF THE TYPES OF DESIGN:
a) Cross-sectional descriptive studies
Prevalence studies.
Series of cross-sectional cases.
Evaluation of diagnostic tests
Concordance studies.
Case-crossover studies.
b) Longitudinal descriptive studies:
Incidence studies
Description of the effects of a non-deliberate intervention
Natural history description.
c) Observational analytical studies:
Cause-effect sequence: cohort studies.
Effect-cause sequence: case-control studies.
d) Experimental analytical studies:
Controlled trials.
Uncontrolled trials: (Not recommended in manual therapy).
NOTE:
Experimental clinical trial: study of an osteopathic technique.
Descriptive or observational analytical trial: study of a diagnostic test.
15) PILOT STUDY:
Initial application, on a small scale, of a study protocol, with the aim of checking whether the design is appropriate, establishing its viability or obtaining information to determine the sample size for the definitive study.
16) DESCRIPTIVE STUDY:
Part of statistics which summaries the information about the sample.
The information collected and summarized in statistics is used to estimate population parameters.
Study designed solely for describing the distribution of certain variables, but which is not concerned about the associations between them.
It generally has a cross-sectional design.
17) OBSERVATIONAL STUDY:
Analytical epidemiological study in which the researcher does not determine the allocation of the subjects to each group, but simply records (observes) what actually happens.
It can be a cohort, case-control or cross-sectional study.
a) OBSERVATIONAL DESCRIPTIVE STUDY:
This is carried out when little is known about the occurrence, natural history or determinants of a disease.
Its objectives include estimating the frequency of a disease or attribute, the temporal trend in a particular population and elaborating or generating more specific etiological hypotheses.
b) OBSERVATIONAL ANALYTICAL STUDY:
An analytical (etiological) study is carried out when enough information is known about the disease before the research, which means that a priori hypotheses already exist and these can be tested in the study.
The objectives usually involve identifying risk factors for the disease, estimating the effect of exposure on the disease and therefore deducing possible strategic interventions.
Sub-types: cohort studies, and case-controls studies.
18) EXPERIMENTAL STUDY:
In epidemiology, controlled clinical trial or community trial with random distribution.
The researcher manipulates the research conditions and randomly distributes the groups.
The objective of experimental studies is to estimate the efficacy of a preventive, curative or rehabilitative intervention.
The groups which are compared are similar in those characteristics which may have an effect on the response, except for the intervention which is being assessed.
The study groups are formed randomly.
The use of another active treatment or intervention as a comparative group is to examine the benefit/risk relation of the new treatment in a specific clinical situation.
The control group may be:
Untreated and its evolution monitored.
Treated by other means and its evolution compared with another intervention.
19) CROSS-SECTIONAL STUDIES:
These are studies in which the data of each subject represents essentially a moment of time.
This data may correspond to the presence, absence or different degrees of a characteristic or disease.
It consists of examining the relationship between different variables in a defined population at a specific moment in time.
These designs do not permit the study of an alleged cause-effect relationship.
Cross-sectional studies are descriptive by definition.
Epidemiological strategy in which observations of numerous factors at the same time are recorded and then a comparison is made between them.
The presence or absence of a disease or other variables (or, if they are quantitative, their level) are determined in each subject.
The analysis of the results can be made in two senses: by comparing all the variables in the individuals who suffer from the disease being studied, comparing them with those who do not suffer from it, or by comparing the prevalence of the disease in different subgroups of the population.
20) LONGITUDINAL STUDIES:
These are studies in which there is a time lapse between the different variables, so that a time sequence can be established between them.
They can be both descriptive and analytical.
In analytical studies, it should be taken into account whether the time sequence is from the cause to the outcome (experimental studies and cohort studies), or from the outcome to the cause (case-control studies).
Any study not focused on an alleged cause-effect relationship, but whose data is used for purely descriptive purposes is considered descriptive.
This type of study is useful for generating etiological hypotheses which should subsequently be contrasted with analytical studies.
Any study which evaluates an alleged cause-effect relationship is considered analytical.
The alleged causal agent may be a factor which is suspected of being able to lead etiologically to a disease or a treatment to prevent or improve a clinical situation.
21) FEASIBILITY STUDY:
Preliminary study with the objective of determining whether a programme, procedure or study protocol is practicable, as well as finding out data to help in determining the sample size for a definitive study.
22) CROSSOVER STUDY:
In clinical trials and in cohort studies, the moving of subjects from the group they were in at the beginning of the observation to another group. In both types of design, the crossover is the cause of an infraestimation of the possible differences between the groups compared.
23) ANALYTICAL STUDY:
Study designed to examine associations, with the final object usually of identifying or measuring the effects of risk factors or specific interventions on health.
Analytical studies can be controlled clinical trials, cohort studies, case-control studies or cross-sectional studies.
24) PROSPECTIVE STUDY:
Study in which the patients are included from the time the start of the study is decided.
25) RETROSPECTIVE STUDY:
Study in which the data collected refers to events which have occurred.
26) CASE-CONTROL STUDY:
This type of study identifies people with a disease (or another variable of interest) and compares them with an appropriate control group which does not have the disease.
An examination is made, comparing the frequency of exposure to this or other factors between the cases and the controls.
It is an analytical observational study which enables the cause-effect relationship to be followed.
If the frequency of exposure or the cause is greater in the group of cases with the disease than in the control group, we can say that there is an association between the cause and effect.
The measurement of the association which quantifies this association is called the "odds ratio"(OR).
In medicine, a case-control study is a cross-sectional type of study which is used to research the etiology of a disease or a given result.
Study in which people with a certain disease or symptom (cases) are compared with others who do not present the disease or symptom under study (controls), with regard to prior exposure to risk factors.
This has been incorrectly called Retrospective Study.
In a case-control study, a single disease but various risk factors or exposures are examined.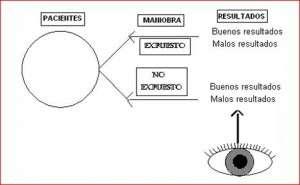 27) COHORT STUDY:
In the Roman militia, a centuria was made up of 60 soldiers.
Two centurias formed a manipulo. The manipulos could be made up of hastate (young, less experienced soldiers, spear throwers or those with swords or light weapons), principes (soldiers with several years of service and several campaigns) or triarii (veterans).
At camps and during marches, they formed cohorts, made up of one manipulo of hastatis, one manipulo of principes and one centuria of triarii, that is, a total of 300 soldiers.
Epidemiology adopted this term to refer to the idea of a simultaneous advancement, in time, of a group of individuals defined for possessing a common characteristic or group of characteristics.
The common characteristic is usually exposure to a factor (environmental, pharmacological, occupational, etc).
The term "cohort" is used to designate a group of subjects with a common characteristic or group of characteristics who are monitored over a period of time.
A large number of cases (300 or more) is necessary.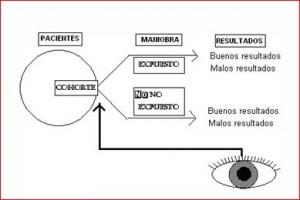 It is an observational, analytical and longitudinal study in which two cohorts differing with regard to the exposure to the factor under study are compared in order to assess a possible cause-effect relationship.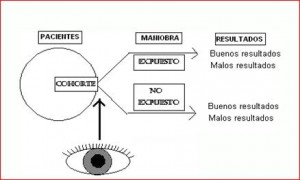 Study in which people subjected to a certain exposure or treatment are compared with people who are not subjected or exposed.
The word "cohort" (from the Latin dehors) means a company of soldiers.
There are prospective cohort studies and retrospective cohort studies; this is why the term is not synonymous with "Prospective study".
PADMA LATHA
5 + years of experiance on clinical trails
CLINICAL REASEARCH
Course content

The basics of clinical research
What is Clinical Research All About?
Lesson 1 - Clinical Research
What is Good Clinical Practices (GCP)?
What is GCP?
The Clinical Trial Process
How does the clinical trial process work?
How does the clinical trial process work?
Which are the main documents in Clinical Research?
Which are the main documents in clinical research
What do regulatory authorities like the FDA and EMA say?
What do the FDA and EMA think about clinical research
What do you need to know to work in Clinical Research
What do you need to know to work in Clinical Research?
What are the jobs in clinical research?
The Clinical Trial Process, Discovery
The drug development process, discovery
The Clinical Trial Process, Pre-Clinical
Clinical Trial Process-pre-clinical
The Clinical Trial Process, Clinical Development
The clinical trial process, clinical development
The Clinical Trial Process, Post-Marketing Development
The clinical trial process, post marketing development
What is a clinical trial?

Although there are many definitions of clinical trials, they are generally considered to be biomedical or health-related research studies in human beings that follow a pre-defined protocol. ClinicalTrials.gov includes both interventional and observational types of studies. Interventional studies are those in which the research subjects are assigned by the investigator to a treatment or other intervention, and their outcomes are measured. Observational studies are those in which individuals are observed and their outcomes are measured by the investigators.

What is informed consent?

Informed consent is the process of learning the key facts about a clinical trial before deciding whether or not to participate. It is also a continuing process throughout the study to provide information for participants. To help someone decide whether or not to participate, the doctors and nurses involved in the trial explain the details of the study. If the participant's native language is not English, translation assistance can be provided. Then the research team provides an informed consent document that includes details about the study, such as its purpose, duration, required procedures, and key contacts. Risks and potential benefits are explained in the informed consent document. The participant then decides whether or not to sign the document. Informed consent is not a contract, and the participant may withdraw from the trial at any time.

What are side effects and adverse reactions?

Side effects are any undesired actions or effects of the experimental drug or treatment. Negative or adverse effects may include headache, nausea, hair loss, skin irritation, or other physical problems. Experimental treatments must be evaluated for both immediate and long-term side effects.

How is the safety of the participant protected?

The ethical and legal codes that govern medical practice also apply to clinical trials. In addition, most clinical research is federally regulated with built in safeguards to protect the participants. The trial follows a carefully controlled protocol, a study plan which details what researchers will do in the study. As a clinical trial progresses, researchers report the results of the trial at scientific meetings, to medical journals, and to various government agencies. Individual participants' names will remain secret and will not be mentioned in these reports (See Confidentiality Regarding Trial Participants).

What should people consider before participating in a trial?

People should know as much as possible about the clinical trial and feel comfortable asking the members of the health care team questions about it, the care expected while in a trial, and the cost of the trial. The following questions might be helpful for the participant to discuss with the health care team. Some of the answers to these questions are found in the informed consent document.

Does a participant continue to work with a primary health care provider while in a trial?

Yes. Most clinical trials provide short-term treatments related to a designated illness or condition, but do not provide extended or complete primary health care. In addition, by having the health care provider work with the research team, the participant can ensure that other medications or treatments will not conflict with the protocol.

Can a participant leave a clinical trial after it has begun?

Yes. A participant can leave a clinical trial, at any time. When withdrawing from the trial, the participant should let the research team know about it, and the reasons for leaving the study.

Where do the ideas for trials come from?

Ideas for clinical trials usually come from researchers. After researchers test new therapies or procedures in the laboratory and in animal studies, the experimental treatments with the most promising laboratory results are moved into clinical trials. During a trial, more and more information is gained about an experimental treatment, its risks and how well it may or may not work.

Who sponsors clinical trials?

Clinical trials are sponsored or funded by a variety of organizations or individuals such as physicians, medical institutions, foundations, voluntary groups, and pharmaceutical companies, in addition to federal agencies such as the National Institutes of Health (NIH), the Department of Defense (DOD), and the Department of Veteran's Affairs (VA). Trials can take place in a variety of locations, such as hospitals, universities, doctors' offices, or community clinics.

What is a protocol?

A protocol is a study plan on which all clinical trials are based. The plan is carefully designed to safeguard the health of the participants as well as answer specific research questions. A protocol describes what types of people may participate in the trial; the schedule of tests, procedures, medications, and dosages; and the length of the study. While in a clinical trial, participants following a protocol are seen regularly by the research staff to monitor their health and to determine the safety and effectiveness of their treatment.

What is a placebo?

A placebo is an inactive pill, liquid, or powder that has no treatment value. In clinical trials, experimental treatments are often compared with placebos to assess the experimental treatment's effectiveness. In some studies, the participants in the control group will receive a placebo instead of an active drug or experimental treatment.

What is a control or control group?

A control is the standard by which experimental observations are evaluated. In many clinical trials, one group of patients will be given an experimental drug or treatment, while the control group is given either a standard treatment for the illness or a placebo.

What are the different types of clinical trials?

Treatment trials test experimental treatments, new combinations of drugs, or new approaches to surgery or radiation therapy.
Prevention trials look for better ways to prevent disease in people who have never had the disease or to prevent a disease from returning. These approaches may include medicines, vaccines, vitamins, minerals, or lifestyle changes.
Diagnostic trials are conducted to find better tests or procedures for diagnosing a particular disease or condition.
Screening trials test the best way to detect certain diseases or health conditions.
Quality of Life trials (or Supportive Care trials) explore ways to improve comfort and the quality of life for individuals with a chronic illness.

What are the phases of clinical trials?

Clinical trials are conducted in phases. The trials at each phase have a different purpose and help scientists answer different questions:

In Phase I trials, researchers test an experimental drug or treatment in a small group of people (20-80) for the first time to evaluate its safety, determine a safe dosage range, and identify side effects.
In Phase II trials, the experimental study drug or treatment is given to a larger group of people (100-300) to see if it is effective and to further evaluate its safety.
In Phase III trials, the experimental study drug or treatment is given to large groups of people (1,000-3,000) to confirm its effectiveness, monitor side effects, compare it to commonly used treatments, and collect information that will allow the experimental drug or treatment to be used safely.
In Phase IV trials, post marketing studies delineate additional information including the drug's risks, benefits, and optimal use.

What is "expanded access"?

Expanded access is a means by which manufacturers make investigational new drugs available, under certain circumstances, to treat a patient(s) with a serious disease or condition who cannot participate in a controlled clinical trial.

Most human use of investigational new drugs takes place in controlled clinical trials conducted to assess the safety and efficacy of new drugs. Data from these trials are used to determine whether a drug is safe and effective, and serve as the basis for the drug marketing application. Sometimes, patients do not qualify for these controlled trials because of other health problems, age, or other factors, or are otherwise unable to enroll in such trials (e.g., a patient may not live sufficiently close to a clinical trial site).

For patients who cannot participate in a clinical trial of an investigational drug, but have a serious disease or condition that may benefit from treatment with the drug,FDA regulations enable manufacturers of such drugs to provide those patients access to the drug under certain situations, known as "expanded access." For example, the drug cannot expose patients to unreasonable risks given the severity of the disease to be treated and the patient does not have any other satisfactory therapeutic options (e.g., an approved drug that could be used to treat the patient's disease or condition). The manufacturer must be willing to make the drug available for expanded access use. The primary intent of expanded access is to provide treatment for a patient's disease or condition, rather than to collect data about the study drug.

Some investigational drugs are available for treatment use from pharmaceutical manufacturers through expanded access programs listed in ClinicalTrials.gov. If you or a loved one is interested in treatment with an investigational drug under an expanded access protocol listed in ClinicalTrials.gov, review the protocol eligibility criteria and inquire at the Contact Information number. If there is not an expanded access protocol listed in ClinicalTrials.gov, you or your health care provider may contact a manufacturer of an investigational drug directly to ask about expanded access programs.

1. Describe the phases of clinical trials?

Ans: These are the following four phases of the clinical trials:

Phase 1: Test a new drug or treatment to a small group of people (20-80) to evaluate its safety.

Phase 2: The experimental drug or treatment is given to a large group of people (100-300) to see that the drug is effective or not for that treatment.

Phase 3: The experimental drug or treatment is given to a large group of people (1000-3000) to see its effectiveness, monitor side effects and compare it to commonly used treatments.

Phase 4: The 4 phase study includes the post marketing studies including the drug's risk, benefits etc.

2. Describe the validation procedure? How would you perform the validation for TLG as well as analysis data set?

Ans: Validation procedure is used to check the output of the SAS program generated by the source programmer. In this process validator write the program and generate the output. If this output is same as the output generated by the SAS programmer's output then the program is considered to be valid. We can perform this validation for TLG by checking the output manually and for analysis data set it can be done using PROC COMPARE.

3. How would you perform the validation for the listing, which has 400 pages?

Ans: It is not possible to perform the validation for the listing having 400 pages manually. To do this, we convert the listing in data sets by using PROC RTF and then after that we can compare it by using PROC COMPARE.

4. Can you use PROC COMPARE to validate listings? Why?

Ans: Yes, we can use PROC COMPARE to validate the listing because if there are many entries (pages) in the listings then it is not possible to check them manually. So in this condition we use PROC COMPARE to validate the listings.

5. How would you generate tables, listings and graphs?

Ans: We can generate the listings by using the PROC REPORT. Similarly we can create the tables by using PROC FREQ, PROC MEANS, and PROC TRANSPOSE and PROC REPORT. We would generate graph, using proc Gplot etc.

6. How many tables can you create in a day?

Ans: Actually it depends on the complexity of the tables if there are same type of tables then, we can create 1-2-3 tables in a day.

7. What are all the PROCS have you used in your experience?

Ans: I have used many procedures like proc report, proc sort, proc format etc. I have used proc report to generate the list report, in this procedure I have used subjid as order variable and trt_grp, sbd, dbd as display variables.

8. Describe the data sets you have come across in your life?

Ans: I have worked with demographic, adverse event, laboratory, analysis and other data sets.

9. How would you submit the docs to FDA? Who will submit the docs?

Ans: We can submit the docs to FDA by e-submission. Docs can be submitted to FDA using define.pdf or define.Xml formats. In this doc we have the documentation about macros and program and E-records also. Statistician or project manager will submit this doc to FDA.

10. What are the docs do you submit to FDA?

Ans: We submit ISS and ISE documents to FDA.
Course Features
Live Instructor Led Course
100-120 hrs of Class room or Online Live Instructor-led Classes conducting by industry domain specific professionals with lab support. Weekday class: 50 sessions of 2 hours each. and Weekend class:32 sessions (16 weekends) of 3 hours each.
Live project or Real-life Case Studies
Live project based on any of the selected use cases, involving DATA SCIENCE.
Assignments
Each class will be followed by practical assignments and interview questions which can be completed before the next class.
24 x 7 Expert Support
We have 24x7 offline and online support team available to help you with any technical queries you may have during the course or After the course.
Batch Flexibility
Yes, you have batch flexibility here. Once you join in Stansys you can attend classes in any batch or N number of batches within 1 year with same faculty.
Course Certificate
Yes, we will provide you the certificate of the attended software training course or to download (Certificate.pdf) soft copy version to their personal e-mail id (Who is attended training with us).
1 Year validity
You get 1-year validity for live classes (classroom/online) and lifetime access to the Learning Management System (LMS). Class recordings and presentations can be viewed online from the LMS.
Money back guarantee
You can cancel your enrolment within 7 working days. We provide you complete refund after deducting the administration fee(Rs.500/-).
Forum
We have a community forum with students and industry professionals for all our customers wherein you can enrich their learning through peer interaction and knowledge sharing.
Server Support
24*7 Server Support is Avialable